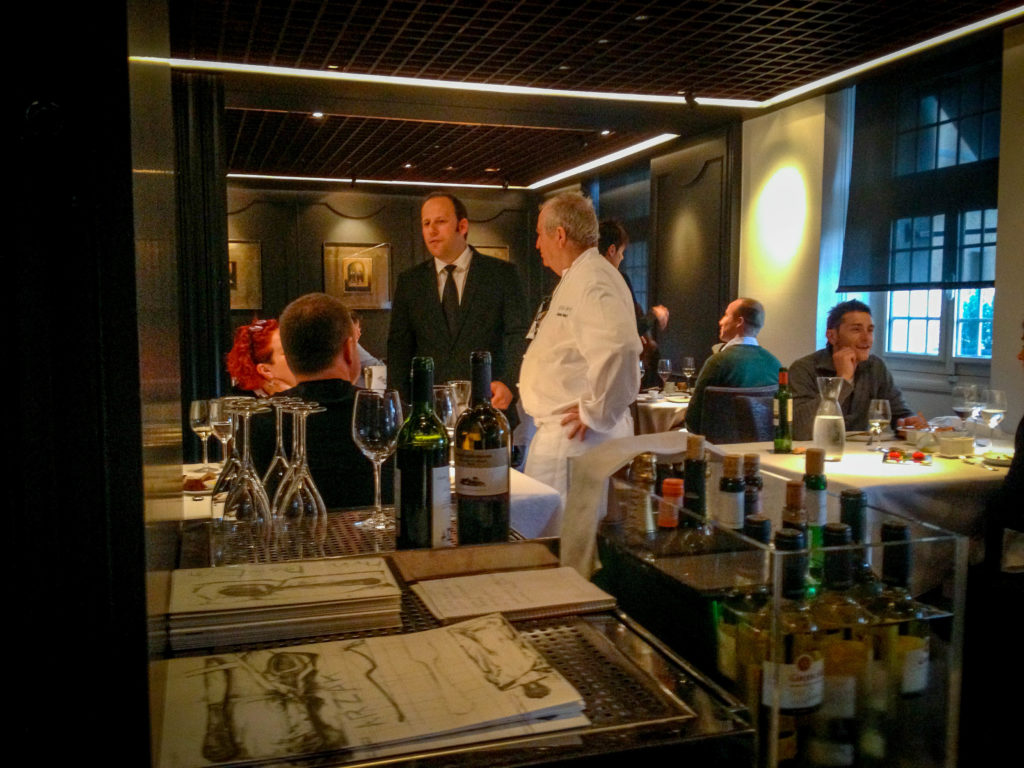 Arzak is a 3 Michelin star restaurant run by chef and owner Juan Mari Arzak in San Sebastian, Spain, rooted in the long Basque food traditions of the area and is currently ranked as the 8th best restaurant in the world by S. Pelligrino. The location was originally opened by Juan's grandparents as an inn and tavern but converted to a restaurant by his parents. Juan continued the tradition but began pushing Basque cooking into a new era of cuisine eventually earning him his Michelin stars and the Universal Basque award for "adapting gastronomy, one of the most important traditions of the Basque Country, to the new times and making of it one of the most innovative of the world".
Today his daughter Elena Arzak who trained around the world including El Bulli, is co-head chef and seems to run most of the business and create the dishes. But Juan can be found each night in the restaurant greeting guests and overseeing the kitchen. In 2012 she was named best female chef in the world.
Arzak will always be special to me because it is the first Michelin starred restaurant that I had the opportunity to eat at. I made the reservation months in advance and was giddy with excitement. I was star struck upon meeting the chefs and the level of food and creativity of presentation were transformative in my own development.
I regret not having better photos of the meal. These are the best I could find. My cell phone was not up to the task. But these are things we learn the hard way.