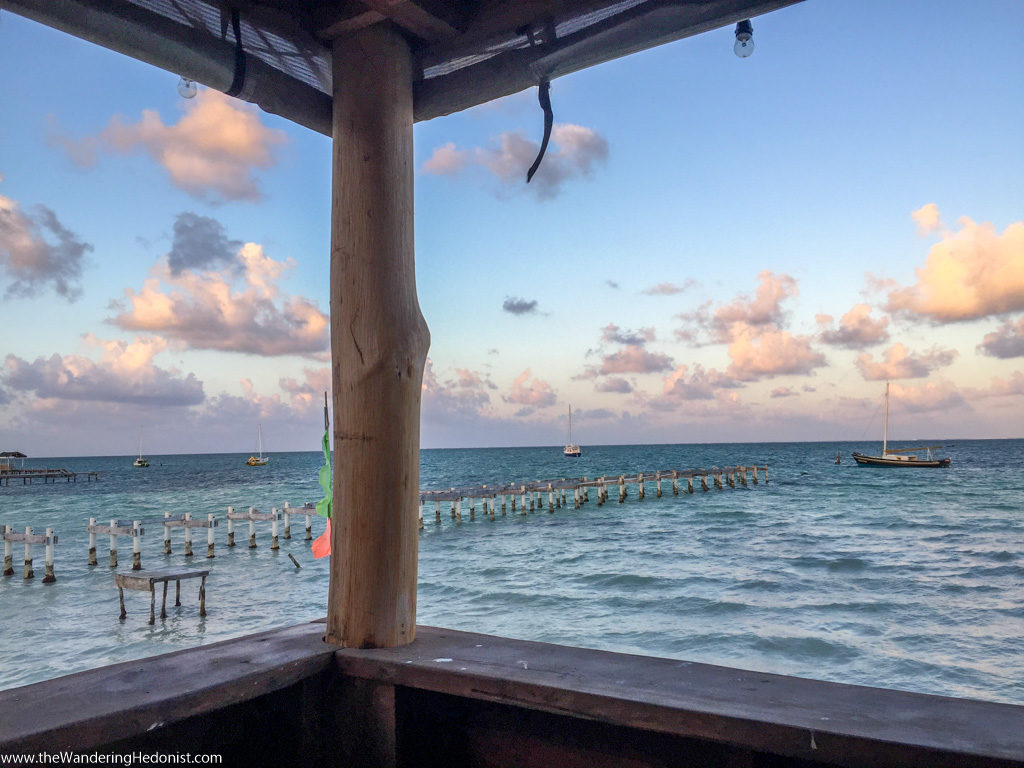 This place made me feel good. A little piece of paradise. I can imagine myself one day dropping off the grid and tending a thatched-roof sand-floor bar waiting on the next massive hurricane to sweep me out into a windex blue oblivion.
Caye Caulker is a little island about 20 miles off the coast of Belize. The lower half, maybe a little over a mile long and just about a block wide at the northern tip, is the populated portion, carved out of a crocodile infested mangrove forest. It's the little brother of the more well known San Pedro (of which Madonna sang about in "Las Isla Bonita"), but quieter with less of the party scene here and a well known Rasta vibe. We thought we'd visit San Pedro (a short ferry ride away) but loved Caye Caulker so much we never left.
The island is low on frills or fancy airs. No cars with only the occasional golf cart. No grand resorts. Just a mish of mom and pop hotels, bright and tilted beach bars, and small eateries serving what was caught fresh that day. If you want to disconnect and destress with nothing to do, this is the place.

The Barefoot Beach Hotel

I booked a room at a little hotel on the south eastern side of the island. It's quieter at night but only a short walk to the downtown strip. This area was deserted at night and felt like our own little playland.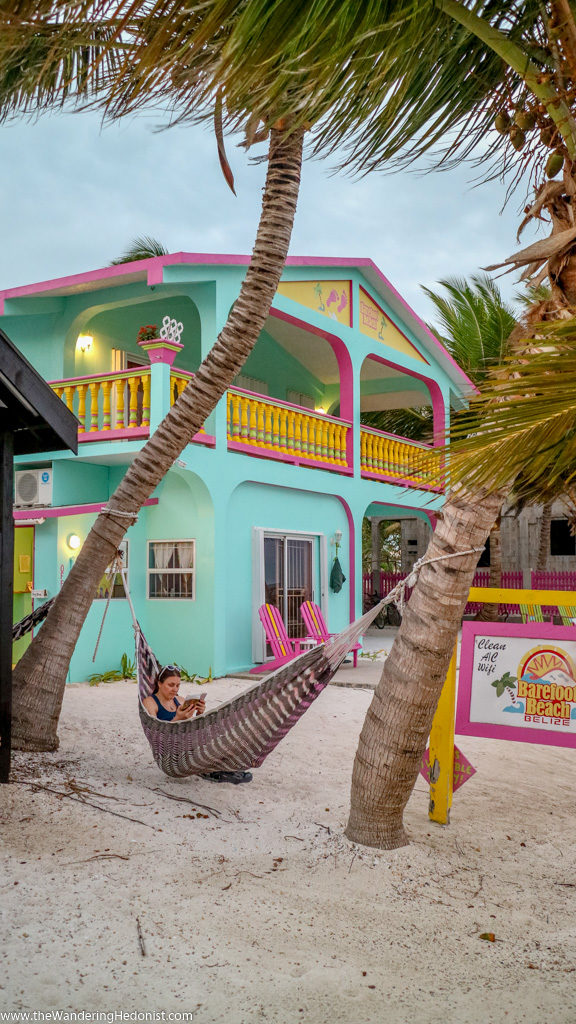 Downtown Caye Caulker

The northern tip of the island is the center of tourist activity. There's one main road with a few cross streets spoking out. You can see both beaches standing on the road, it's only about a block wide at the top. It gets a little wider as you go south, but not much more than a few blocks. There's a park where kids play soccer, a school, a few churches, and quite a few little houses. There's maybe 2000 permanent residents and two main neighborhoods, the northern section where the bars and hotels are, and a more remote residential-only section just north of the airport. More on that later.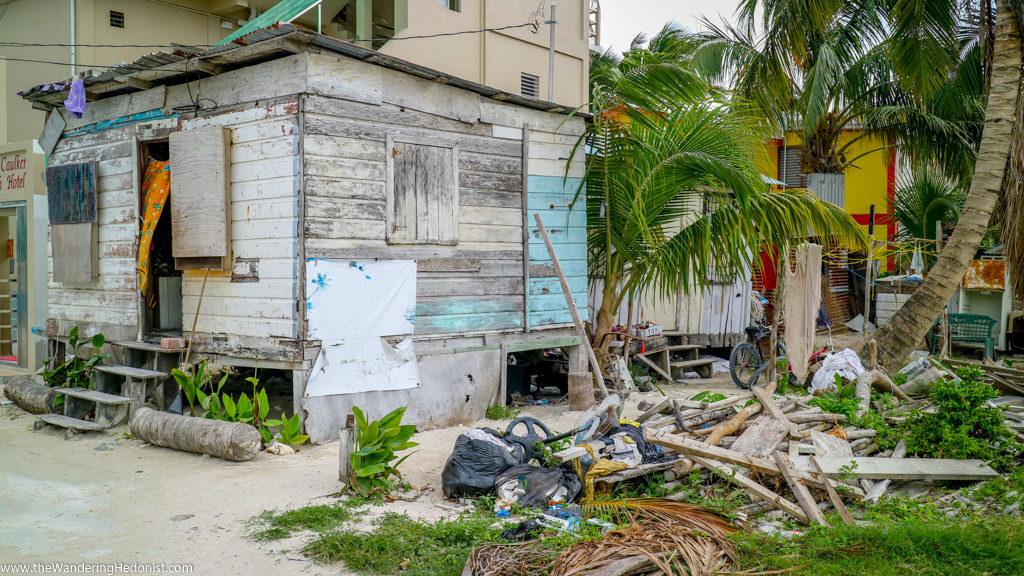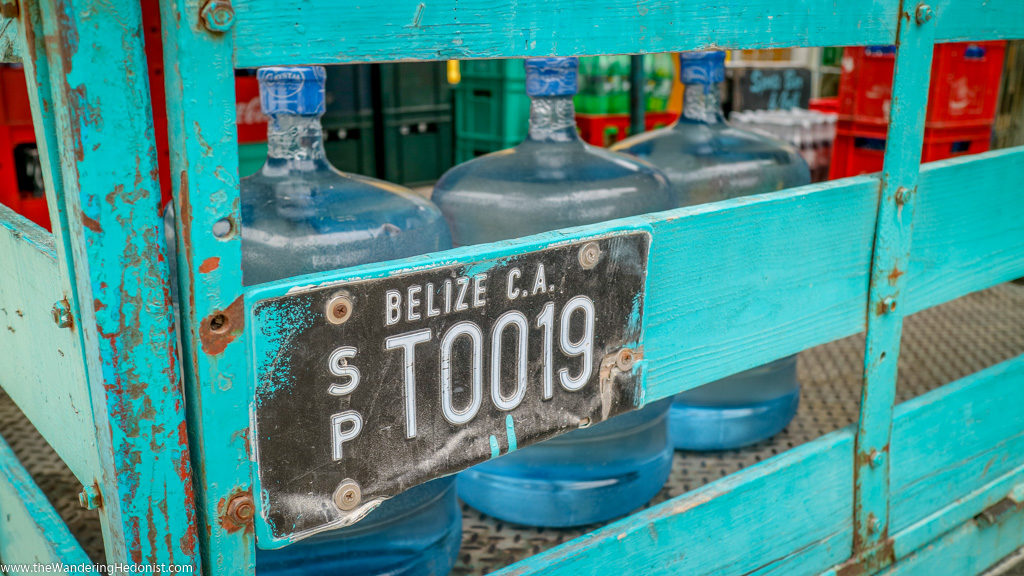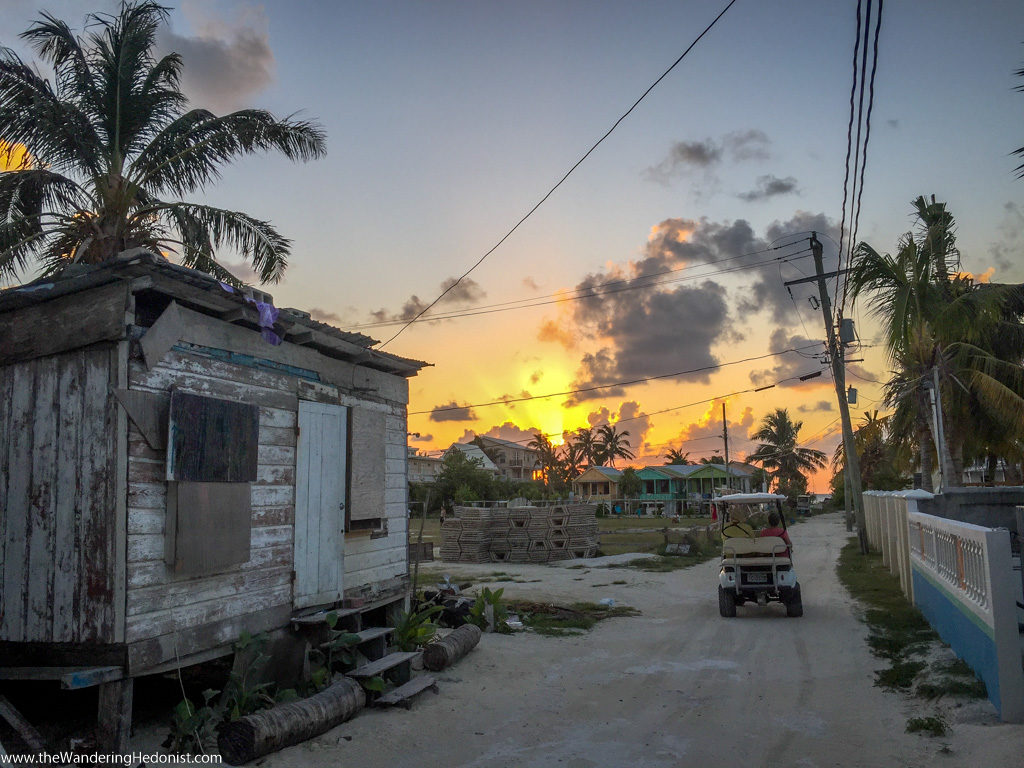 Walking down the north eastern coast

The majority of food and drink spots are grouped along the north eastern coast and along Front street. (As the island widens further south Middle street appears, and then eventually Back street (no connection to the band).) This beach is protected by the Belize Barrier Reef and the calm shallow waters are lined with public plank-piers and white sand. This is also where the dive shops are set up (the region is famous for both snorkeling and diving).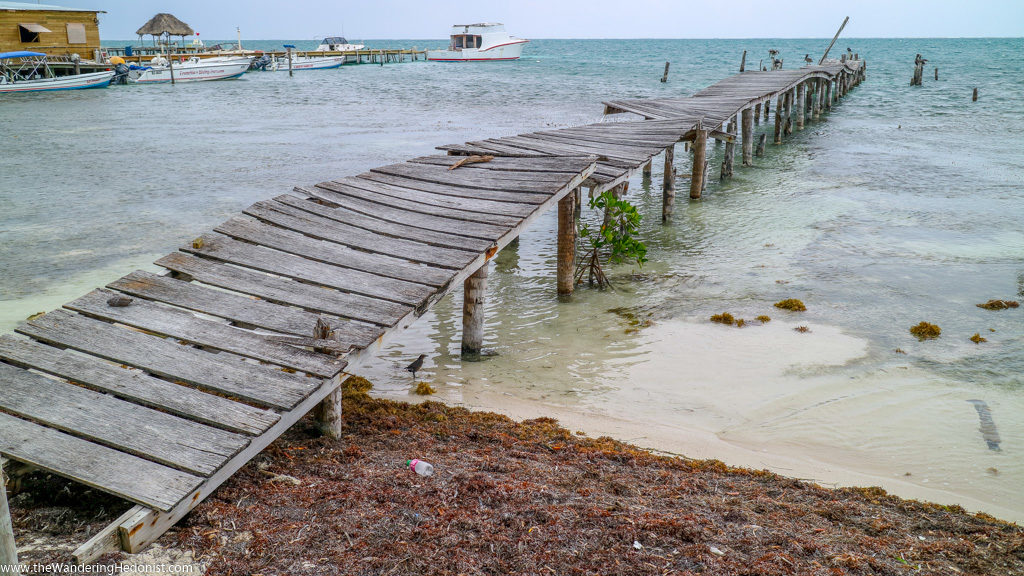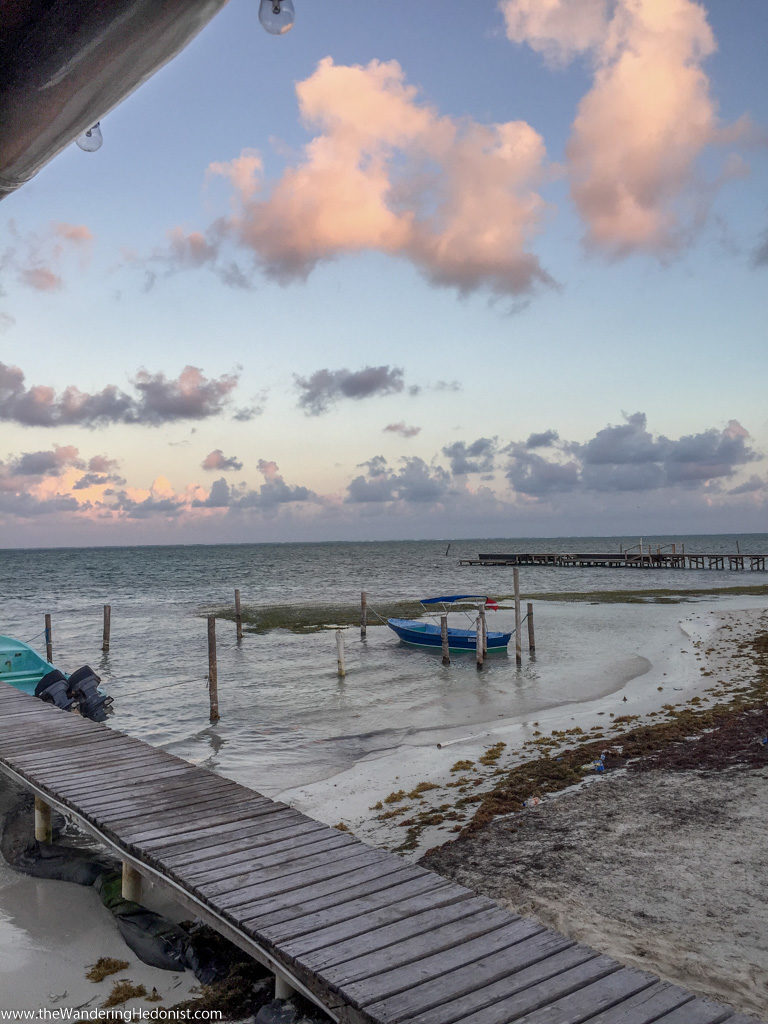 A walk around the island

The island is small. It's not hard to walk all the way around it. But as you head south past the airport the island interior is not populated, just an impenetrable mash of mangrove forests. A pedestrian trail winds around the coast passing the occasional residence but it peters out as you start across the southern edge of the island, basically disappearing as you hit the western side. You can also walk down the western coast starting at the north. Starting with residentials you eventually run into a more industrial section of town where barges dock with supplies and where the power station roars along, lighting up the island. Eventually you're forced inland where you travel south on Back street all the way down to the airport until you cross Xocoi Street which leads to the second neighborhood. This area has no tourists, no hotels or bars. Just a few streets of tiny stilted houses in various degrees of disrepair. This area is very poor, a stark contrast to the northern island. I'm glad I ventured over to get a better understanding of the people who live here.
First going down the eastern coast past the more populated areas: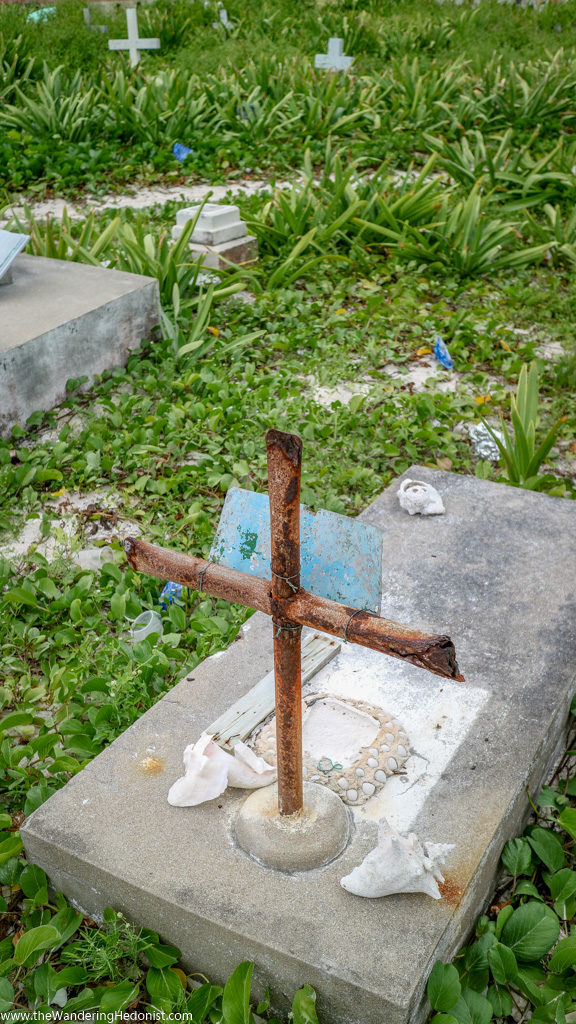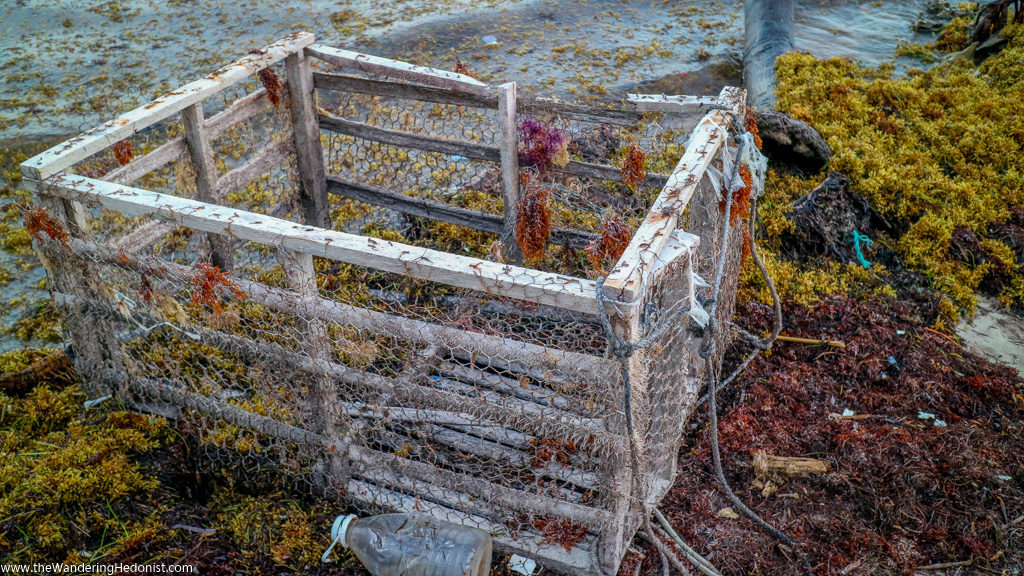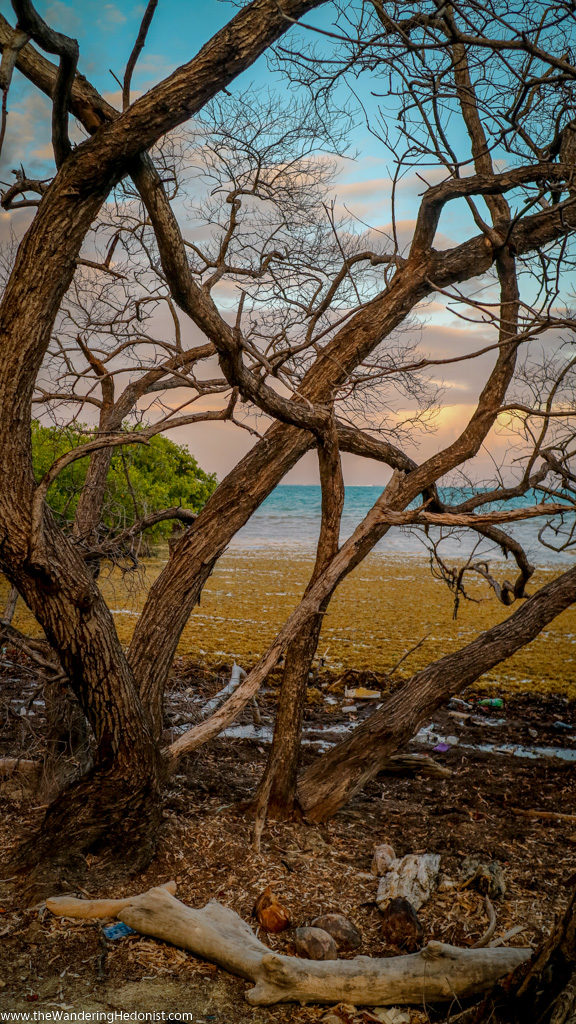 Then starting back over at the northern end of the western shore: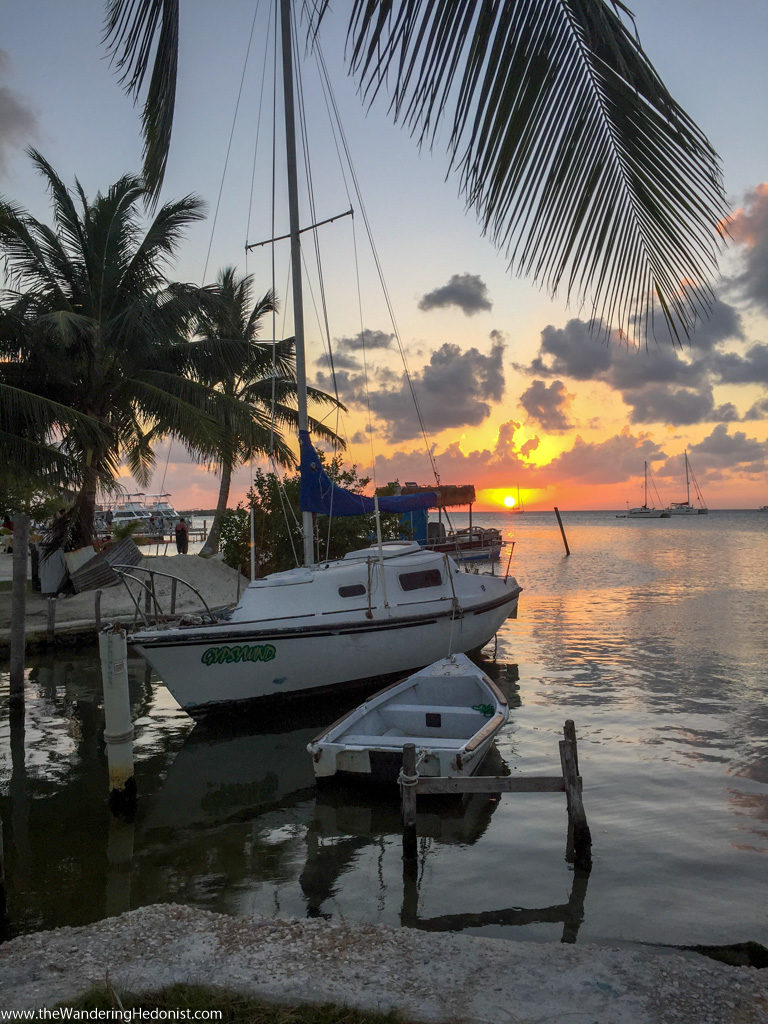 Food on the island

Don't expect anything fancy. But if you like fresh seafood prepared on a grill, then you'll love the many options. It's the same fare you find on any small island. Grilled fish, grilled chicken, rice and beans, slaw. One place grills a pig all day and sells pork dishes all night. After several nights of grilled fish I went with an interesting version of spaghetti. And there are a couple of medium range restaurants like Habenero's but they won't be in the running for a Michelin star any time soon. Lots of over-sweetened tropical drinks that make your teeth feel like you're growing a moss forest. I can have a couple but I generally stick to either a rum and coke or just rum. Or even better the omnipresent local beer Belikin! Which comes in a few types. It's synonymous with Belize.


Island dogs

I love these dogs. They were the chillest dogs I've ever met. Often just splayed out on their back dotted with sand, a certain corpse-like quality to them, until closer inspection where you get a wagging tail and I swear a broad smile. These dogs were all just smiling. Usually just island strays living on handouts.


Caye Caulker airport

We caught a flight from the Belize airport on the mainland. A tiny island hopper and a small landing strip. Not even really a waiting area, after your golf cart cab ride you just "check" your bags in by throwing them on a wagon and have a seat outside until the plane lands. Our tickets were just long pieces of thick plastic that we handed over when boarding and are reused each flight.